The application
of adhesive tapes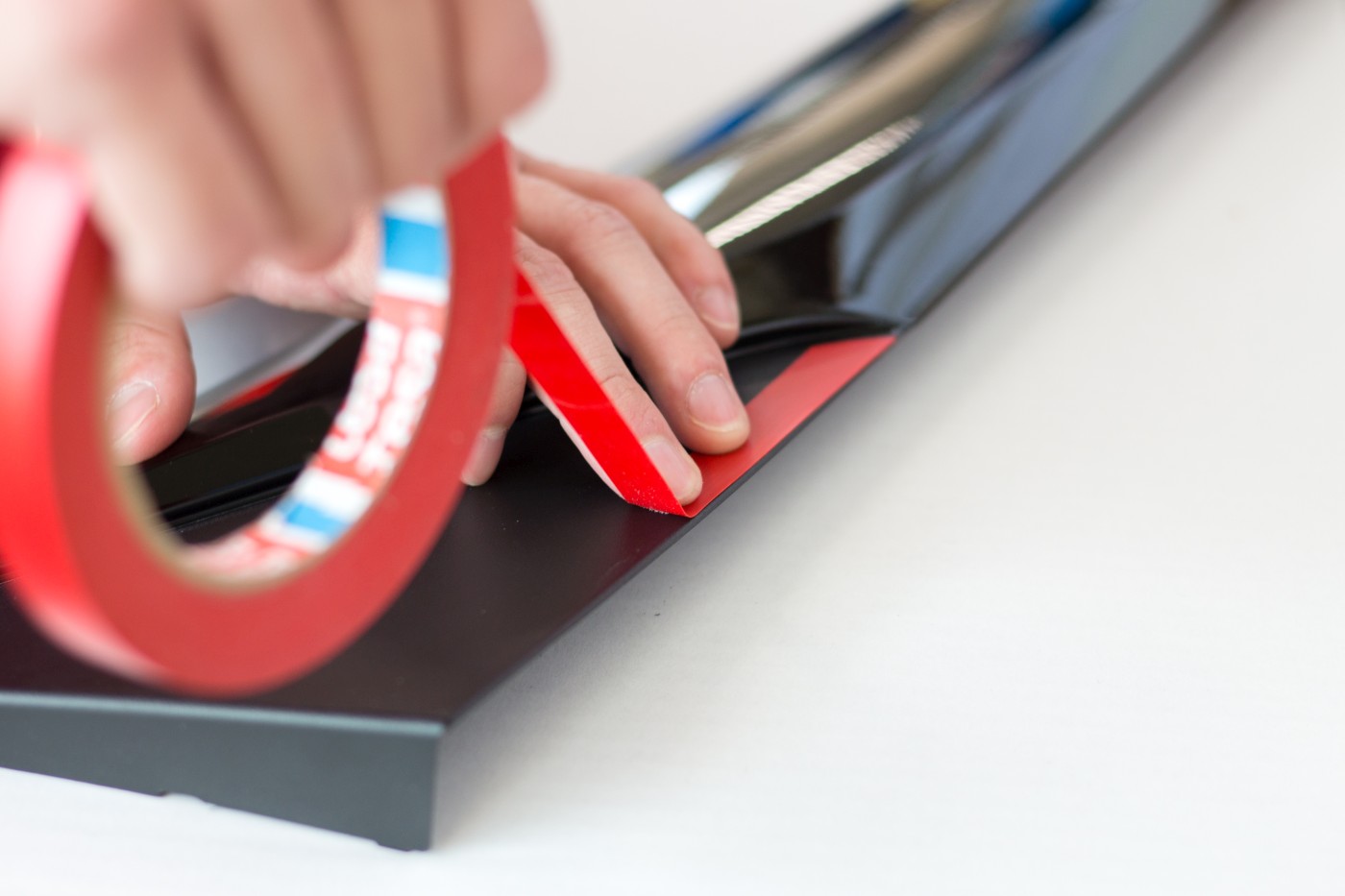 About
application
of adhesive tapes
The application of adhesive tapes is very individual. It is necessary to take into account the surface on which the tape will be applied, which in turn involves the choice of a suitable adhesive, carrier and cover layer, as well as the internal or external use. Our sales department will help you choose a suitable adhesive tape.
---
Adhesive Tapes for High Performance Bonding
Tesa® ACXplus is a high performing acrylic core tape for permanent interior and exterior bonding and mounting applications. The high bond tape offers you new dimensions for aesthetical pleasant and secure and fast and constructive bonds.
---
Fastening and joining
Due to their high and long-lasting adhesive strength, double-sided adhesive tapes allow objects to be quickly and easily fixed to a wide range of different surfaces.

This category of double-sided tapes includes acrylic tapes, textile tapes, foil tapes, foam tapes, non-woven tapes and non-carrier tapes.
---
Repairs
Repair tapes provide "first aid" in emergencies and help repair minor damage quickly and easily. These tapes are ideal for making quick and reliable repairs.
---
Packing
These are single-sided foil tapes, paper tapes and reinforced tapes, which are used for packing cartons of all sizes.
---
Masking
Masking tapes are an integral part of the painting process – they offer the possibility of creating sharp and precise edges, are easy to use and allow removal without leaving residue, even from demanding surfaces both indoors and outdoors.

These are mainly textile tapes, paper tapes and foil fine-line tapes.
---
Surface Protection
These are tapes that serve as protection against abrasion, pollution, the effects of the elements and other influences. The tapes can be divided into tapes suitable for external and internal protection.
---
Binding
Bundling tapes for binding and palletizing are characterized by very high tensile strength, tear resistance and good adhesion to many different substrates.
---
Functional tapes
Functional tapes can do much more than just join two objects together. These adhesive tapes are characterized by other properties, such as insulation, conductivity, adhesion, shielding, etc.

This category includes anti-slip tapes, marking tapes, sound and vibration damping tapes, electrically conductive tapes and electro-insulating tapes.